Menü


Dr. med. Enno Boudriot / Publikationen

2017
Stiermaier T, Fohrenbach F, Klingel K, Kandolf R, Boudriot E, Sandri M, Linke A, Rommel KP, Desch S, Schuler G, Thiele H, Lurz P
Biventricular endomyocardial biopsy in patients with suspected myocarditis: Feasibility, complication rate and additional diagnostic value.
Int J Cardiol 2017; 230: 364-370
ISSN 0167-5273
Palmerini T, Serruys P, Kappetein AP, Genereux P, Riva DD, Reggiani LB, Christiansen EH, Holm NR, Thuesen L, Makikallio T, Morice MC, Ahn JM, Park SJ, Thiele H, Boudriot E, Sabatino M, Romanello M, Bi
Clinical outcomes with percutaneous coronary revascularization vs coronary artery bypass grafting surgery in patients with unprotected left main coronary artery disease: A meta-analysis of 6 randomized trials and 4,686 patients.
Am Heart J 2017; 190: 54-63
ISSN 0002-8703
2016
Uhlemann M, Möbius-Winkler S, Adam J, Erbs S, Mangner N, Sandri M, Boudriot E, Woinke M, Schuler GC, Linke A
The Leipzig Prospective Drug-Eluting Balloon-Registry- Outcome of 484 Consecutive Patients Treated for Coronary In-Stent Restenosis and De Novo Lesions Using Paclitaxel-Coated Balloons.
Circ J. 2016 Jan 25;80(2):379-86
Desch S, Stiermaier T, de Waha S, Lurz P, Gutberlet M, Sandri M, Mangner N, Boudriot E, Woinke M, Erbs S, Schuler G, Fürnau G, Eitel I, Thiele H
Thrombus Aspiration in Patients With ST-Segment Elevation Myocardial Infarction Presenting Late After Symptom Onset.
JACC Cardiovasc Interv. 2016 Jan 25;9(2):113-22
Majunke N, Mangner N, Linke A, Boudriot E, Erbs S, Tietz F, Wolff S, Schurer S, Schuler G, Sandri M
Comparison of Percutaneous Closure Versus Surgical Femoral Cutdown for Decannulation of Large-Sized Arterial and Venous Access Sites in Adults After Successful Weaning of Veno-Arterial Extracorporeal Membrane Oxygenation.
J Invasive Cardiol 2016; 28(10): 415-419
ISSN 1042-3931
Uhlemann M, Mobius-Winkler S, Adam J, Erbs S, Mangner N, Sandri M, Boudriot E, Woinke M, Schuler GC, Linke A
The Leipzig Prospective Drug-Eluting Balloon-Registry - Outcome of 484 Consecutive Patients Treated for Coronary In-Stent Restenosis and De Novo Lesions Using Paclitaxel-Coated Balloons.
Circ J 2016; 80(2): 379-386
ISSN 1346-9843
Desch S, Stiermaier T, de Waha S, Lurz P, Gutberlet M, Sandri M, Mangner N, Boudriot E, Woinke M, Erbs S, Schuler G, Fuernau G, Eitel I, Thiele H
Thrombus Aspiration in Patients With ST-Segment Elevation Myocardial Infarction Presenting Late After Symptom Onset.
JACC Cardiovasc Interv 2016; 9(2): 113-122
ISSN 1936-8798
2015
Eitel I, Stiermaier T, Rommel KP, Fürnau G, Sandri M, Mangner N, Linke A, Erbs S, Lurz P, Boudriot E, Mende M, Desch S, Schuler G, Thiele H
Cardioprotection by combined intrahospital remote ischaemic perconditioning and postconditioning in ST-elevation myocardial infarction: the randomized LIPSIA CONDITIONING trial.
Eur Heart J 2015; 36(44): 3049-3057
ISSN 0195-668X
2014
Stiermaier T, Heinz A, Schloma D, Kleinertz K, Danschel W, Erbs S, Linke A, Boudriot E, Lauer B, Schuler G, Thiele H, Desch S
Five-year clinical follow-up of a randomized comparison of a polymer-free sirolimus-eluting stent versus a polymer-based paclitaxel-eluting stent in patients with diabetes mellitus (LIPSIA Yukon trial).
Catheter Cardiovasc Interv 2014; 83(3): 418-424
2013
Desch S, Boudriot E, Rastan A, Buszman PE, Bochenek A, Mohr FW, Schuler G, Thiele H
Bypass surgery versus percutaneous coronary intervention for the treatment of unprotected left main disease. A meta-analysis of randomized controlled trials.
Herz 2013; 38(1): 48-56
Stiermaier T, Schuler G, Boudriot E, Desch S, Thiele H
Is percutaneous coronary intervention as effective as bypass surgery in left main stem coronary artery stenosis?
Herz 2013; 38(2): 147-152
2011-2001
Boudriot E, H Thiele, T Walther, C Liebetrau, P Boeckstegers, T Pohl, B Reichart, H Mudra, F Beier, B Gansera, FJ Neumann, M Gick, T Zietak, S Desch, G Schuler, FW Mohr: Randomized Comparison of Percutaneous Coronary Intervention with Sirolimus-Eluting Stents versus Coronary Artery Bypass Grafting in Unprotected Left Main Stem Stenosis. J Am Coll Cardiol 2011; 57: 538-45.
Boudriot E, Thiele H, Schuler G: Left main interventions. Options and limitations in interventional cardiology. Herz 2011; 36: 214-221.
Boudriot E: Kathetertypen, Katheterfunktionen. Diabetes & Technologie 2011 (2): 12-15
Boudriot E: Katheterbehandlung in der Gefäßmedizin. Diabetes & Technologie 2011 (2): 16-18
Boudriot E, Rastan A, Walther T, Thiele H, Desch S, Schuler G, Mohr FW: Revaskularisation bei 3-Gefäßerkrankung und Hauptstammstenosen. Klinikarzt 2009; 38 (12): 546-551.
Boudriot E, Schuler G, Thiele H, Walther T, Liebetrau C, Boeckstegers P, Reichart B, Mudra H, Neumann FJ, Mohr FW: Unprotected left main stenosis: Multicenter randomized trial between CABG and PCI with Sirolimus eluting stent. Eur Heart J. 2009, 30 (supp.1): 462
Schäfer A, Arntz HR, Boudriot E, Garlichs C, Helms TM, Hoffmann S, Ince H, Weil J, Zugck C, Helms TM, Silber S: Differenzierte antithrombotische Therapie bei akutem Koronarsyndrom Dtsch Med Wochenschr 2013; 138: 1-7
Desch S, Boudriot E, Rastan A, Buszman PE, Bochenek A, Mohr FW, Thiele H, Schuler G: Bypass surgery versus percutaneous coronary intervention for the treatment of unprotected left main disease: A meta-analysis of randomized controlled trials. Herz 2012; 37: ahead of print
Silber S, Helms TM, Garlichs C, Arntz HR, Weil J, Ince H, Klingenheben T, Hoffmann S, Boudriot E, Steiger H, Zugck C. Prasugrel for acute and long-term treatment of patients with acute coronary syndroms: what is state-of-the-art? Dtsch Med Wochenschr. 2011 Apr;136(15):782-5.
Beutner F, Teupser D, Gielen S, Holdt LM, Scholz M, Boudriot E, Schuler G, Thiery J: Rationale and design of the Leipzig (LIFE) heart study: Phenotyping and cardiovascular characteristics of patients with coronary artery disease. PLoS ONE 2011; 6(12) e29070
Thiele H, Neumann-Schniedewind P, Jacobs S, Boudriot E, Walther T, Mohr FW, Schuler G: Randomized comparison of Minimally Invasive Direct Coronary Artery Bypass (MIDCAB) surgery versus sirolimus-eluting stenting in isolated proximal LAD-stenosis. Eur Heart J. 2009; 30 (supp.1): 322
Rastan A, Boudriot E, Walther T, Falk V, Kappetein P, Serruys P, Doll N, Schuler G: Frequency and pattern of multivessel and left main coronary artery disease - Insights from a center specific SYNTAX study enrollment. Thoracic and Cardiovascular Surgeon 2007, 55
Rastan A, Boudriot E, Falk V, Kappetein A, Borger MA, Serruys PW, Schuler G, Mohr FW: Frequency and pattern of de-novo three-vessel and left main coronary artery disease - Insights from single center enrolment in the SYNTAX study. Eur J Cardiothorac Surg 2008; 34(2): 376-383
Thiele H, Sick P, Boudriot E, Diederich KW, Hambrecht R, Niebauer J, Schuler G: Randomized comparison of intra-aortic balloon support with a percutaneous left ventricular assist device in patients with revascularized acute myocardial infarction complicated by cardiogenic shock. Eur Heart J 2005; Jul;26(13):1276-83
Thiele H, Kappl MJ, Linke A, Erbs S, Boudriot E, Lembcke A, Kivelitz D, Schuler G: Influence of time-to-treatment, TIMI-flow grades, and ST-segment resolution on infarct size and infarct transmurality as assessed by delayed enhancement magnetic resonance imaging. Eur Heart J 2007 Jun;28(12):1433-9
Thiele H, Engelmann L, Elsner K, Storch WH, Rahimi K, Hartmann M, Pfeiffer D, Boudriot E, Kappl M, Schuler G: Prehospital thrombolytic/abciximab therapy in comparison to facilitated percutaneous coronary intervention after combined prehospital thrombolysis in myocardial infarction. J Am Coll Cardiol 2003; 41(6): 332
Thiele H, Lauer B, Hambrecht R, Boudriot E, Sick P, Niebauer J, Falk V, Schuler G: Short- and long-term hemodynamic effects of intra-aortic balloon support in ventricular septal defect complicating acute myocardial infarction. Am J Cardiol 2003; 92(4): 450-4
Thiele H, Lauer B, Hambrecht R, Boudriot E, Cohen HA, Schuler G: Reversal of cardiogenic shock by percutaneous left atrial-to-femoral arterial bypass assistance. Circulation 2001; 104(24): 2917-22

Bild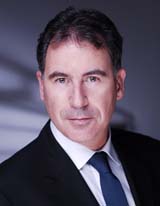 Kardiologie
Oberarzt